Since chocolate is great for stress, this is how I'm spending my "stay-at-home" time these days 🙂  Here's my latest recipe:
DRUNKEN CHERRY CHOCOLATES  
Great with or without liquor
INGREDIENTS: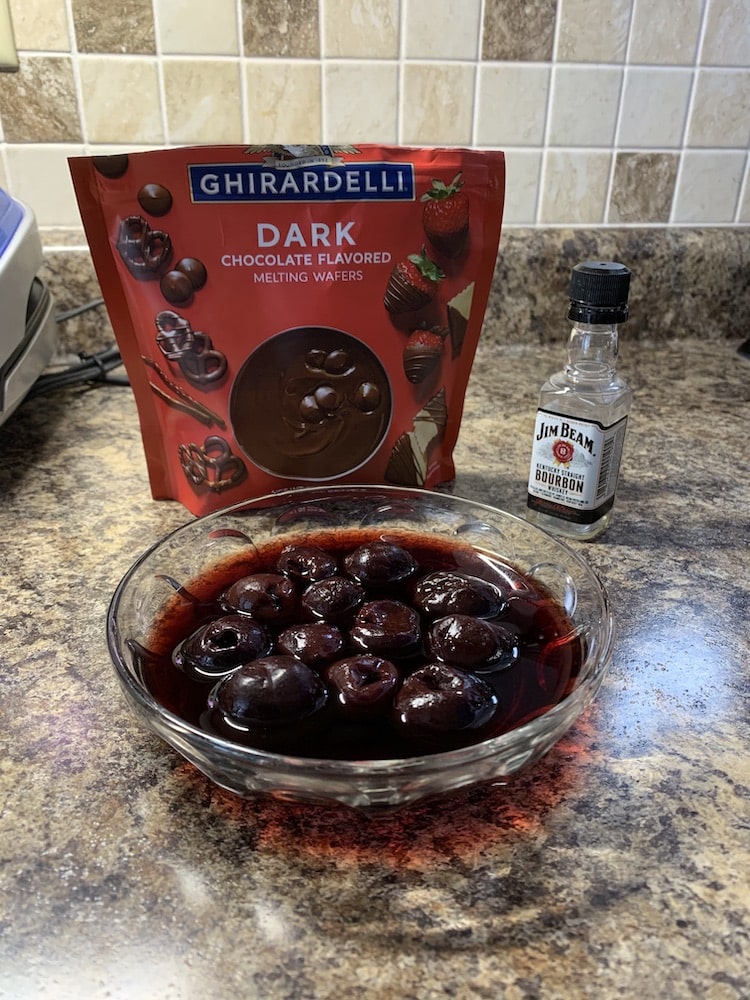 Cherries – Large, pitted sweet cherries - frozen or fresh – (10-12 cherries per tiny liquor bottle works well)

Tiny bottle of favorite liquor. Omit for regular Cherry Chocolates

Chocolate for melting. You have options: Ghirardelli Melting Wafers (as seen in the photo) standard chocolate chips, or small chocolate bars.
INSTRUCTIONS
Soak Frozen Cherries for 24-48 hours in Rum, Whiskey, Vodka (or whatever you want really).

If not using liquor, be sure to defrost cherries first, then drain excess juice. Skip to step 4.

After soaking the cherries, drain liquor back into little bottle for a second batch (or into a shot glass - makes an excellent cherry flavored shot while you finish making them – lol)

Pat cherries dry and set aside.

Melt chocolate in small bowl. Do not add water or they won't harden properly.

If melting chocolate in a microwave be careful to start slow. If using a small amount, begin with 20 seconds, then stir, 20 more seconds, stir again, and repeat with 15 seconds if necessary. Always stir between hits until all are melted. Don't overdo it or they can scald. OR Follow instructions on the package. Use melted chocolate quickly.

CAUTION: I have found that if you re-melt Hershey's chocolate bars in a microwave more than twice, the molecular structure of the chocolate changes. Basically, it becomes rubbery and it won't stick to anything, not even something super dry like a pretzel - it slides right off. So be sure to use the melted chocolate quickly. The Ghirardelli re-melts quite well.

Roll cherries around in the chocolate and place them on parchment or wax paper, or put into little paper cups.

Let chocolate harden. Store in fridge - that is if they don't all get eaten - lol!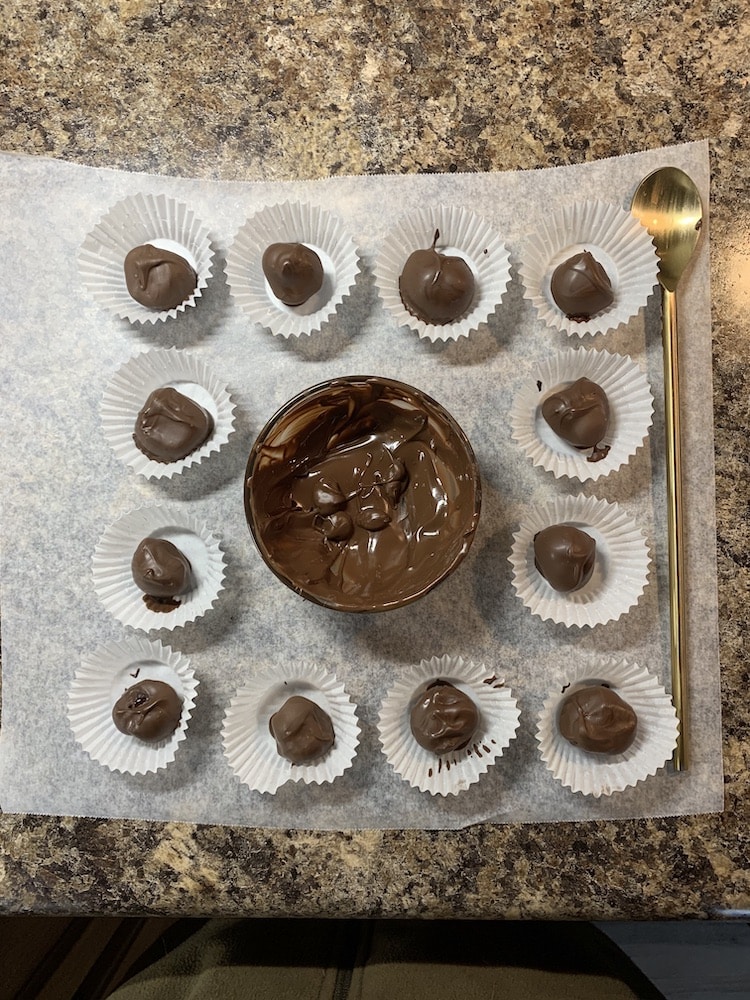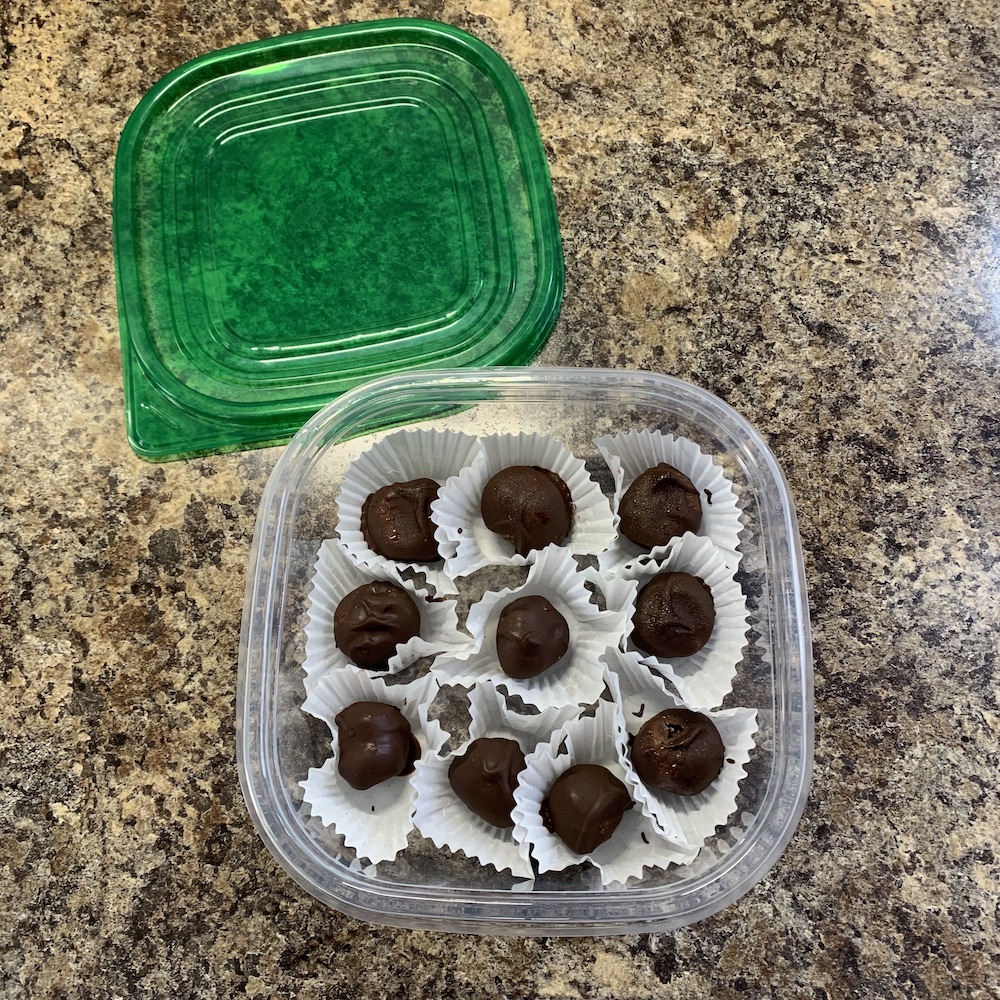 VARIATIONS:
Works great with Blueberries too, although I prefer Vodka with blueberries.
Roll blueberries around in the chocolate coating them all

Drop multiple berries in little clusters onto parchment or waxed paper

Let chocolate harden.
Chocolate Cheers!
Hits: 124